SMART CORNER
The smallest full optional café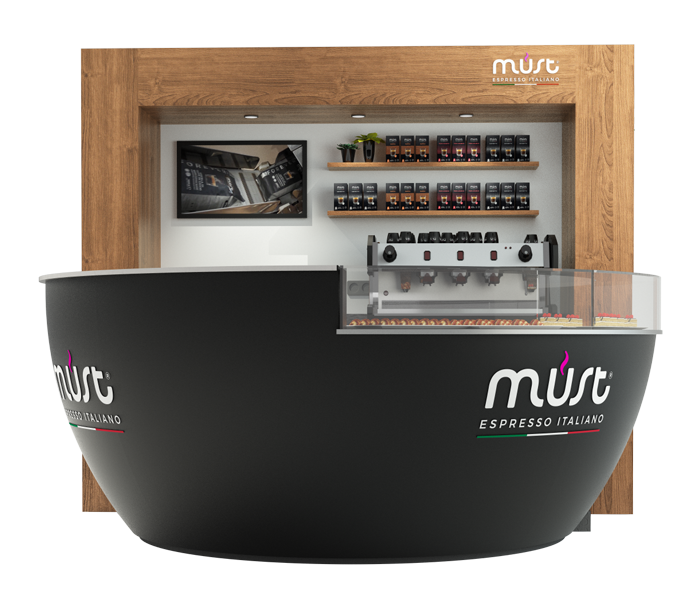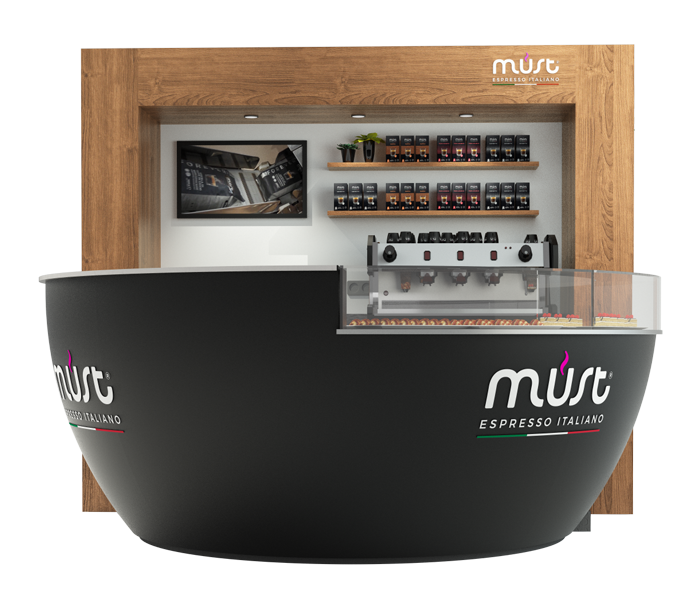 9 sqm of genius!
Elegant and modern, the top of the range café, ideal for all types of space and situation.
Transportable technology and design, for a top-of-the-range cup that fits any place or situation.
The smartest coffee shops.
Must Espresso Italiano SMART CORNER, ideal for shopping centres, airports, museums, beaches or parks and for festivals,
exhibitions, parties or caterings, imitates the shape of a classic Italian espresso cup.
It encapsulates everything that a traditional Italian bar needs:
trained baristas, display areas for merchandise, pastry display counter, a bar counter for consuming coffee,
drinks and breakfasts, latest professional equipments, convenient
worktops, shelves and under-counter storage, monitor for advertise or video menu.
All in one high-quality design, complete with the right lighting to creare atmosphere and comfort.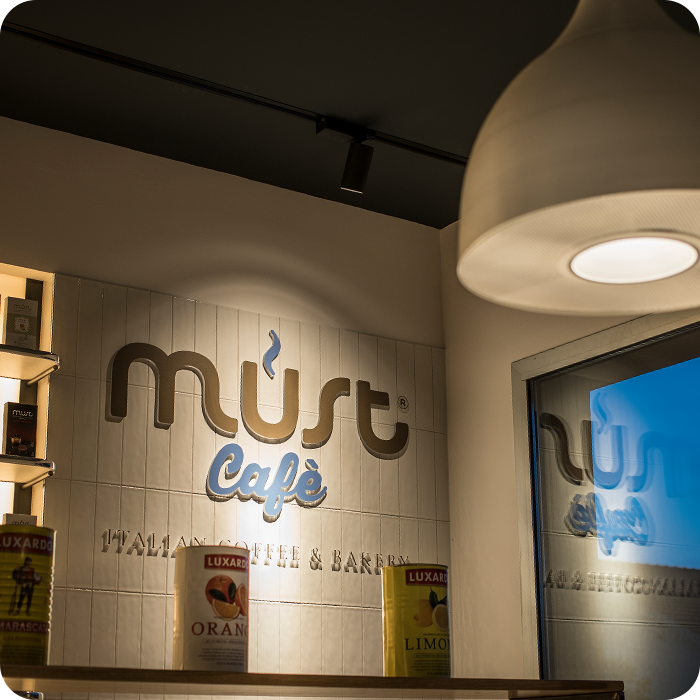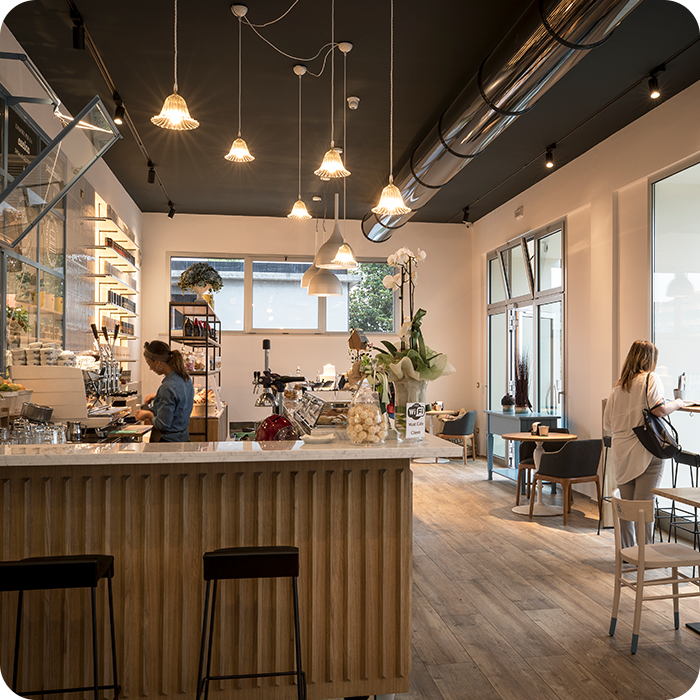 Consulting, planning, training, merchandising and products to give your business an Italian flavour, from coffee to design.
Specialty food and coffee, open kitchen and open spaces: the Must style, for an intimate environment with great views.
Must Espresso Italiano has the know-how to support you in your ambitious, wide-ranging business. Targeted training and space planning. An area of 70 m2 or more is ideal if you want to use the same room for coffee roasting, café, bakery, restaurant and a small store for the sale of Must Espresso Italiano products and local specialties. Must loves traditional Italian products, open kitchens, cosy artisanal atmospheres and comfortable spaces. Without forgetting technology: driving your business with menus and on-screen presentations or apps for booking from home.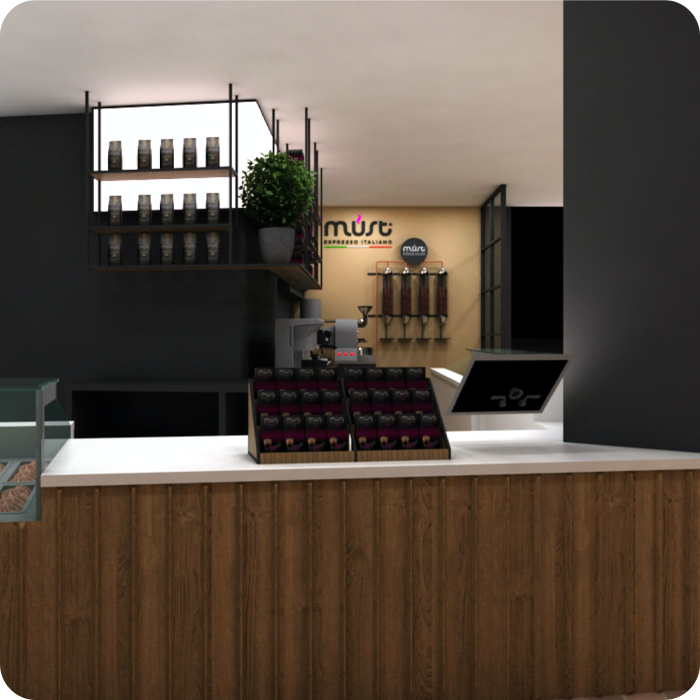 The ideal coffee shop: small and comfortable. Make the most of the space, and be enveloped in the aroma of coffee thanks to the internal roasting area.
Must Espresso Italiano will design the best layout to get the most out of a floor space of less than 25 m2. A medium-sized investment, for a big business. Here you'll find everything you need for a high-end coffee shop: in-house roasting so you can serve freshly roasted coffee, baristas who learn the best Italian traditions thanks to our training programme, 6 blends